Here I am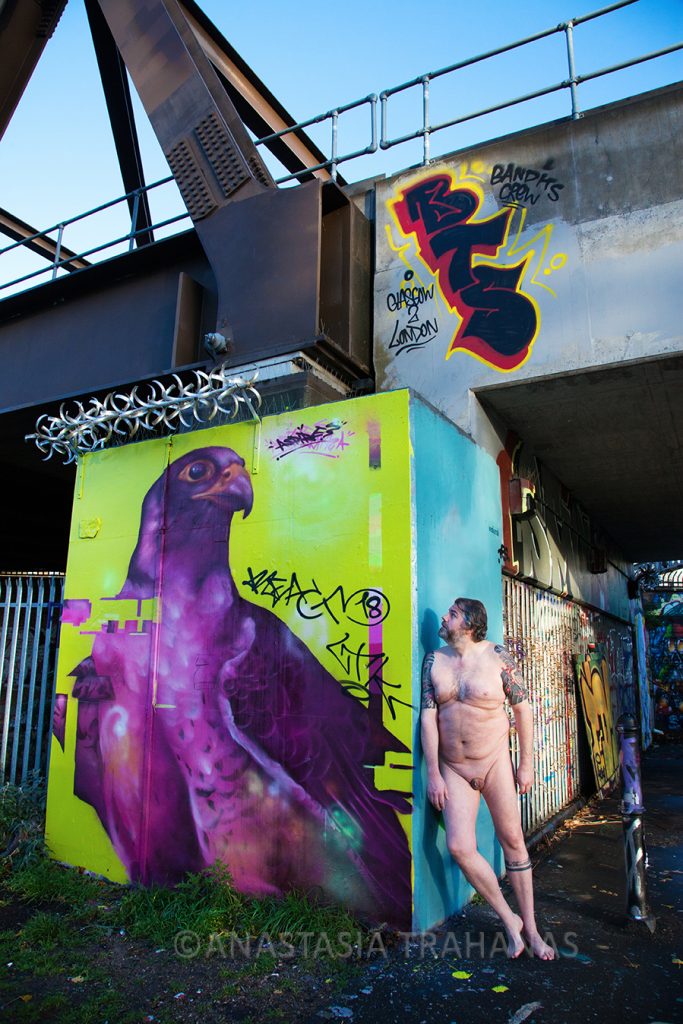 Anastasia and I started talking in October about doing a shoot and agreed to meet in east London on a pretty chilly but dry November morning. I don't think either of us was convinced the other would turn up as it wasn't exactly the perfect climate for shedding your clothes! For as long as I can remember I've wanted to get involved in a project like this.
I've always felt most at home and comfortable naked but have feared how I would be judged. Something I've given way too much importance to over the years, not always being open and honest, or authentic about who I am. Finally, I've realised being honest about who I am is the best service I can do myself.
Choosing an urban location for my photo was important to me as the experience has always been about removing barriers, putting myself out there and leaving nothing hidden. I'm blessed/cursed to live with depression, the blessing is the capacity to feel and think a little deeper. The curse, that as well as you may know me how much can I truly let you in? Here I am laid bare, my authentic self with nothing left to hide.
Nick 10/11/2018