Info/Press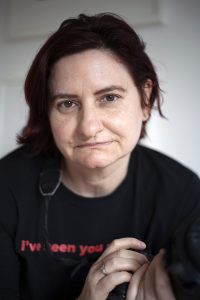 Anastasia has historically been looking through a camera from a very young age. Her focus has been to document life around her as well as her own life. Having a zest for life and meeting new people is more than a passion for Anastasia- it feeds her photographic eye. She also has a deep interest in challenging boundaries, steering away from the so-called 'normal' that societies inculcate within us. Her questioning drives and gravitates her to photographing the marginalised, stigmatised, and vulnerable' – turning her representation into a somewhat positive image of beauty. "Isn't vulnerability a pure, honest state of being"? … she questions?
"Are we our real, honest, authentic self?"
Anastasia has qualifications in Photography, Social Anthropology, is an Educator, and has an MA in Visual Anthropology. Her styles are socio documentary, Fine art and a love for photojournalism.
I am an artist who uses the camera to document the naked, not just the naked body but the naked mind. My sitters are sometimes vulnerable, as am I and every one of us. I allow the vulnerability to be free. 'To be truly naked is, after all, to be truly free.'
My mechanical eye and I have documented various aspects of life; including the nomadic Roma people, the orthodox church and what lies beneath the streets and the people that inhabit them.
My camera and I also love travelling, especially to cultures that differ so much from my own.
What we learn from one another drives my creativity; as a child who questions everything, I still have not ceased that questioning.
If you wish to view more or Anastasia's other body of work, you may at www.anastasiatrahanas.com
_____________________________________________________________________________
At present, I have been working on publishing a book of all Naked Britain Images, as well as behind the scenes pictures, images that many don't get to see. However, there has been a somewhat delay in production because the Coronavirus pandemic has landed upon us.
_____________________________________________________________________________
WHAT A LOVELY WAY TO BEGIN 2021
ARTIST OF THE MONTH WINNERS
Look out for a video on the making of Naked Britain – where I have been capturing footage of my models during my shoots.
_____________________________________________________________________________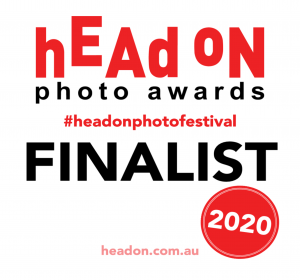 Head On Photo Awards – Anastasia was very honoured to be a part of the Featured Exhibition as a 'Finalist' with her image 'Pete' – Naked Britain.' Head On Awards'. This International photo festival runs across the world from 1st May – 17th May 2020 (This year the festival was held online due to Covid-19 and will be held as a physical festival later in the year)
Featured in Guardian Newspaper, UK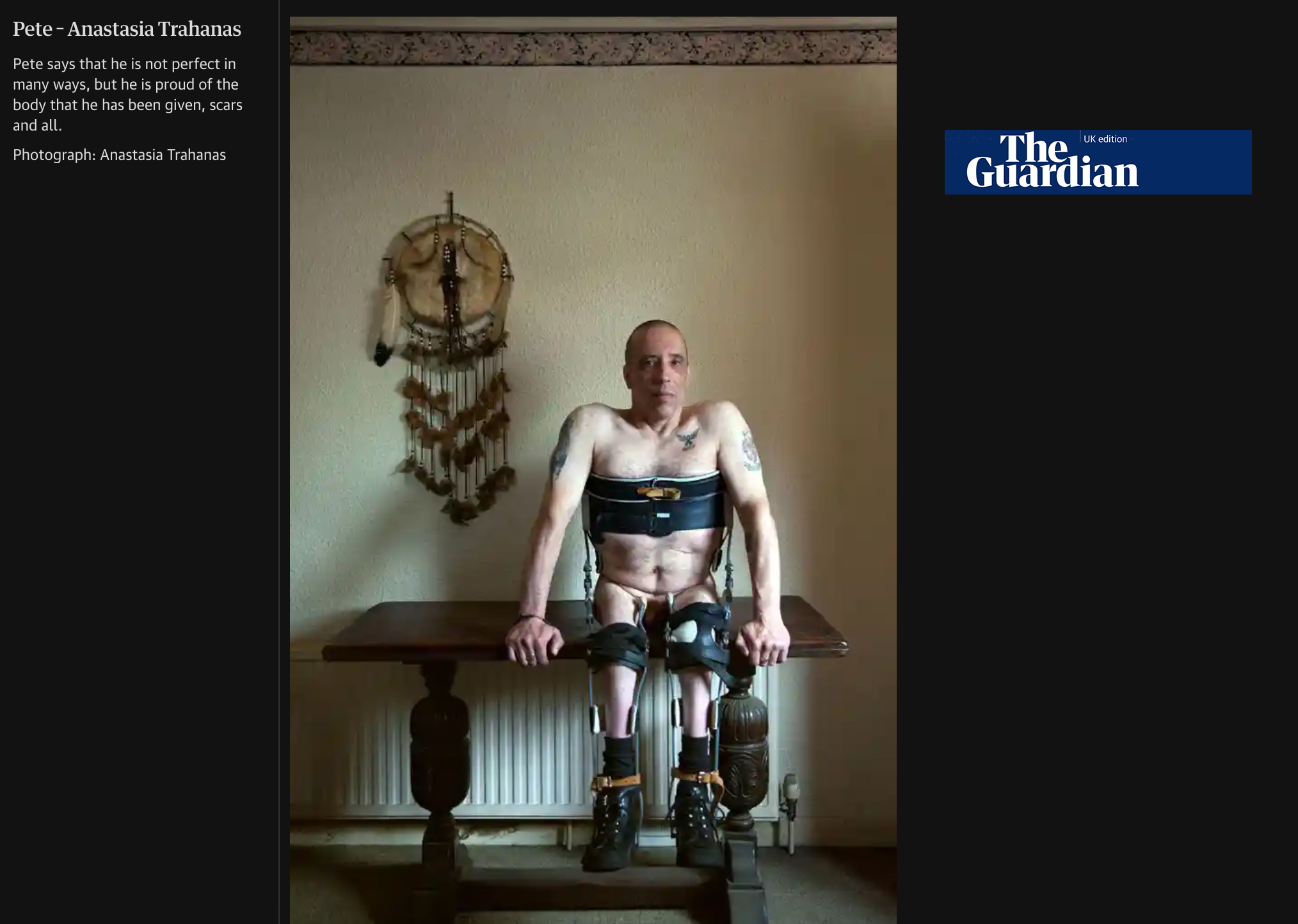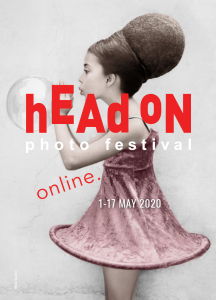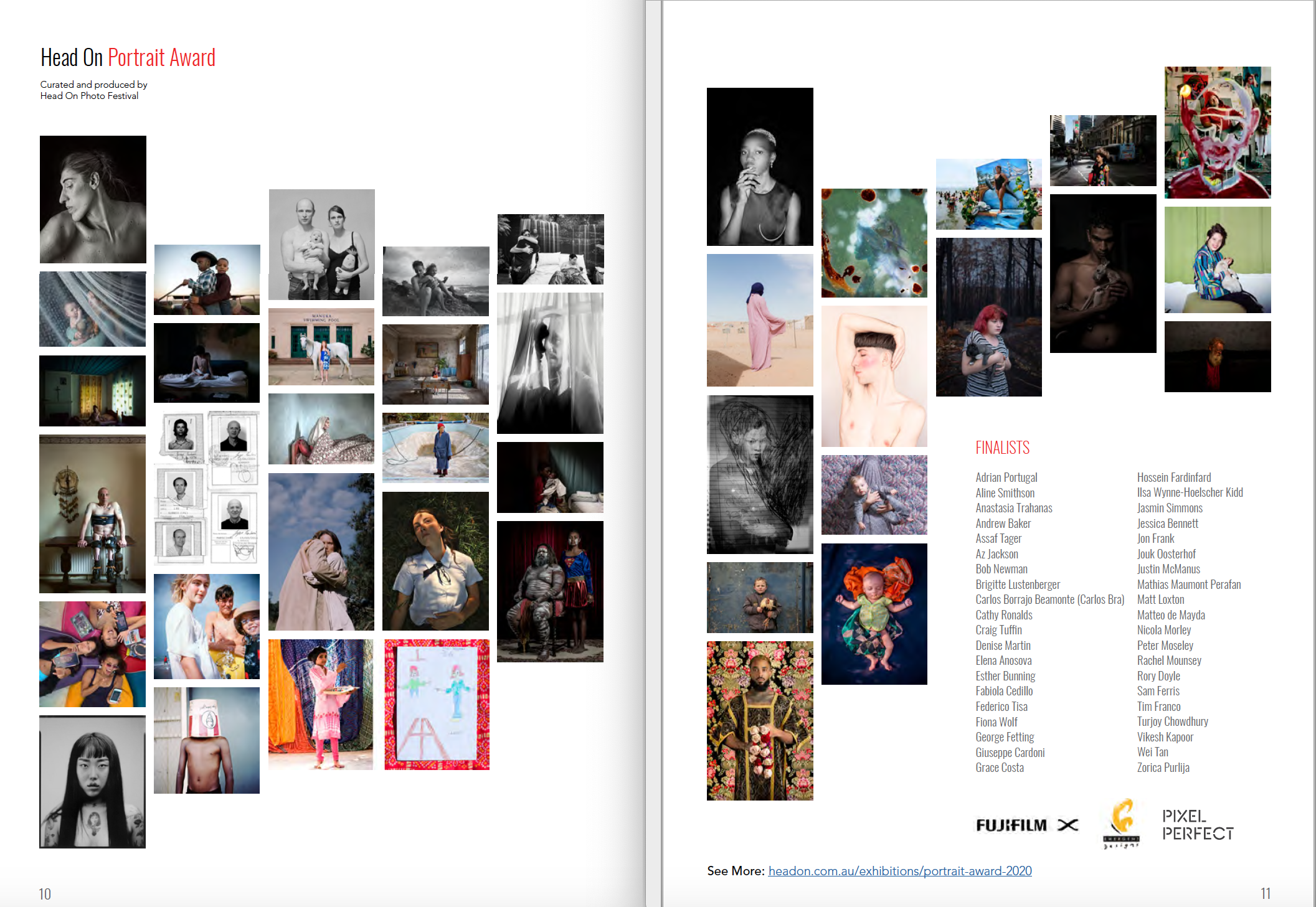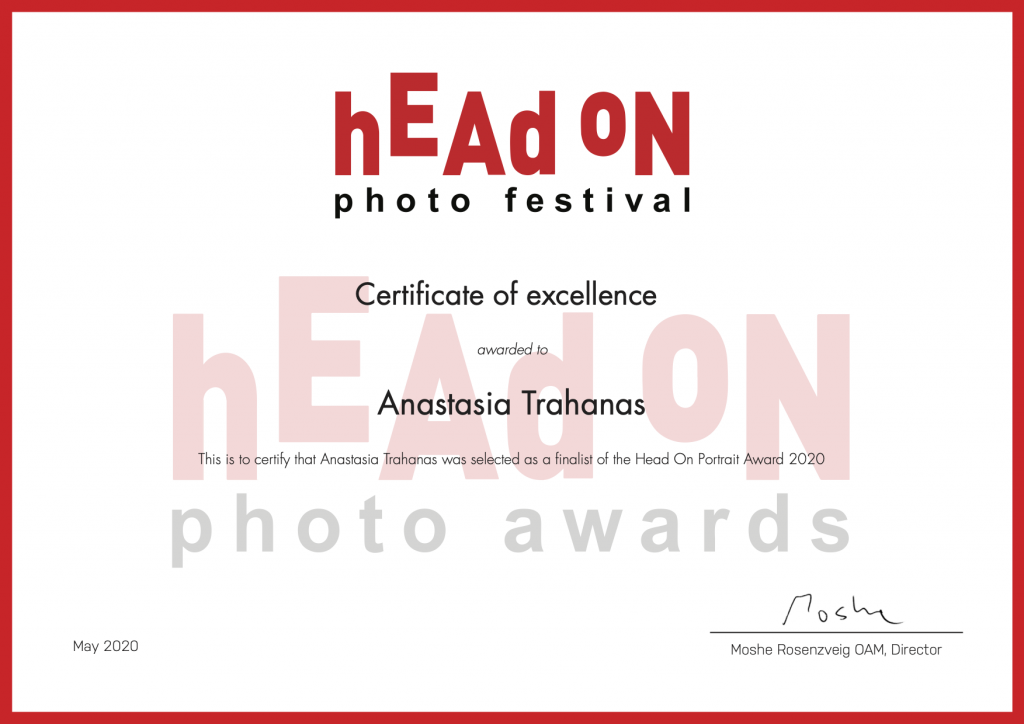 WOW – WOMEN OF THE WORLD FESTIVAL 2020
What an honour to be able to take part during 'WOW BITES' with my presentation on Naked Britain at 'The Royal Festival Hall' at Southbank in London, where the capital's art venue buzzes with creativity and growth.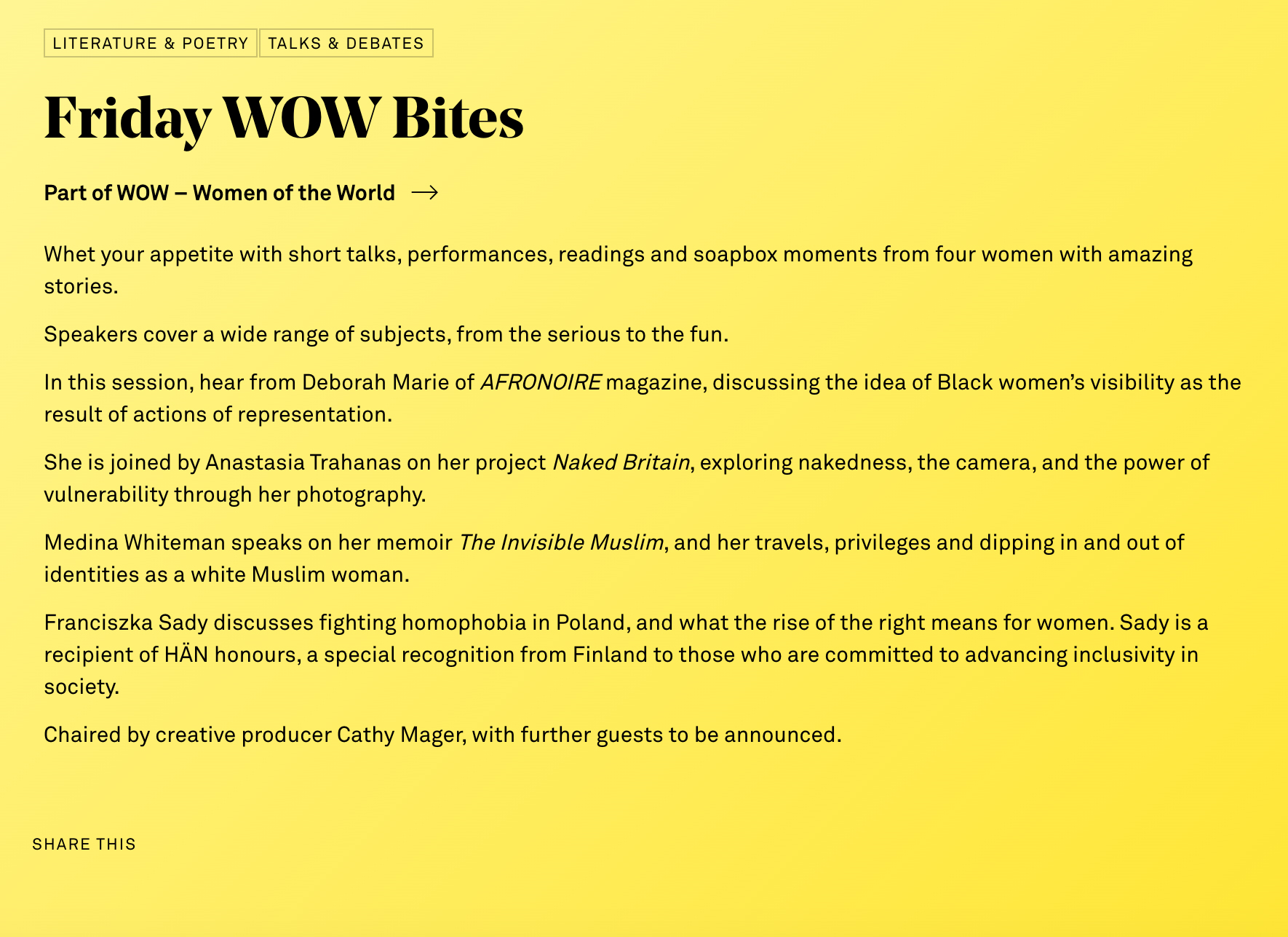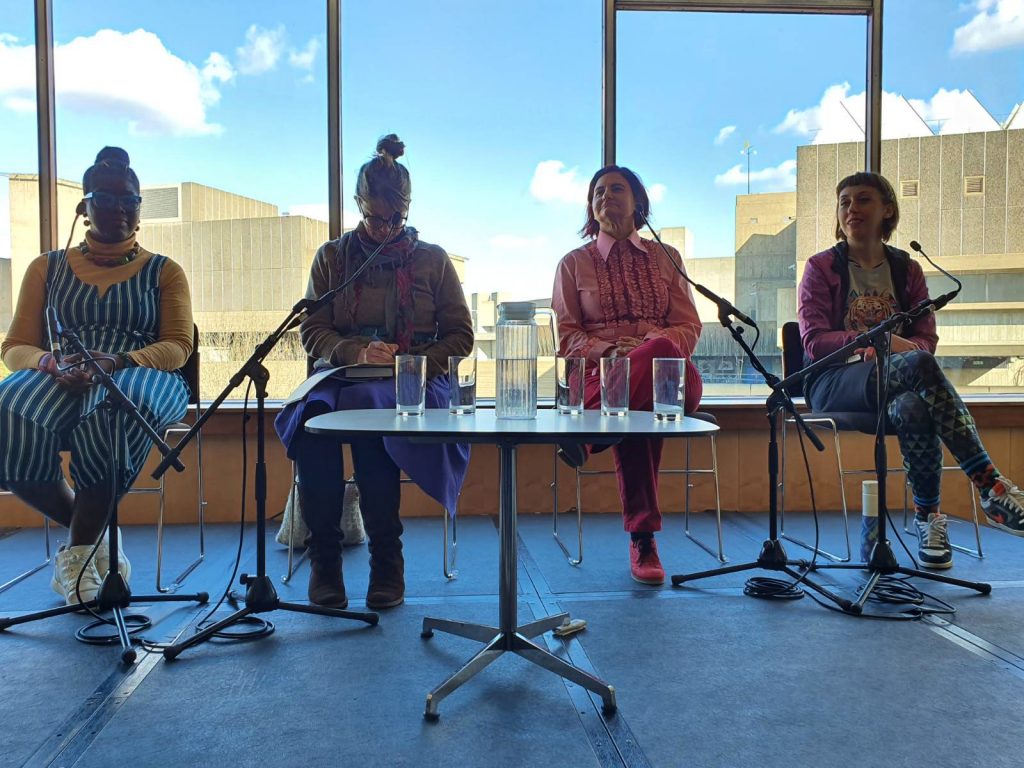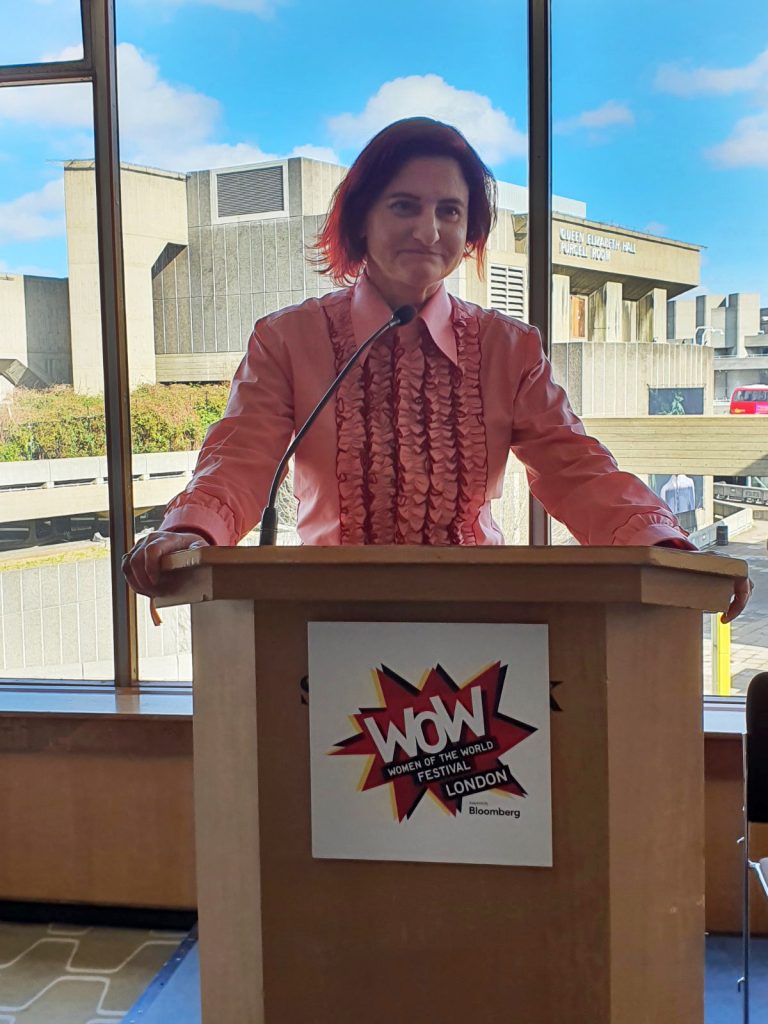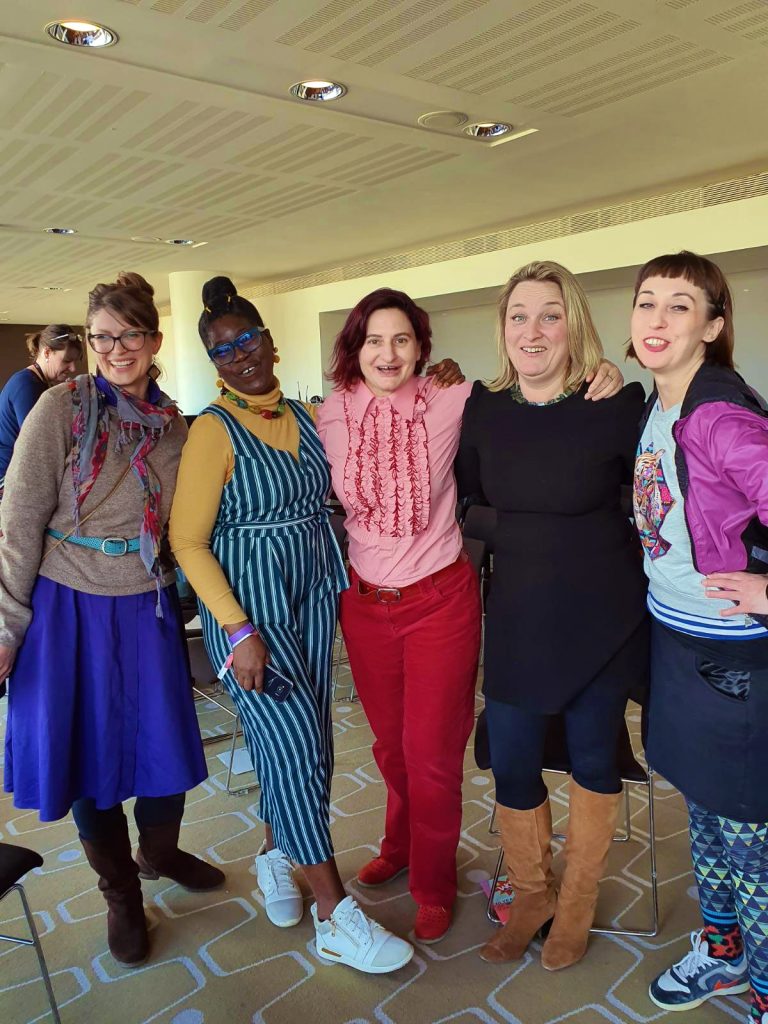 Below – link to a featured article on Anastasia that was published in Melbourne Australia 2015 in 'New World' – Do have a read.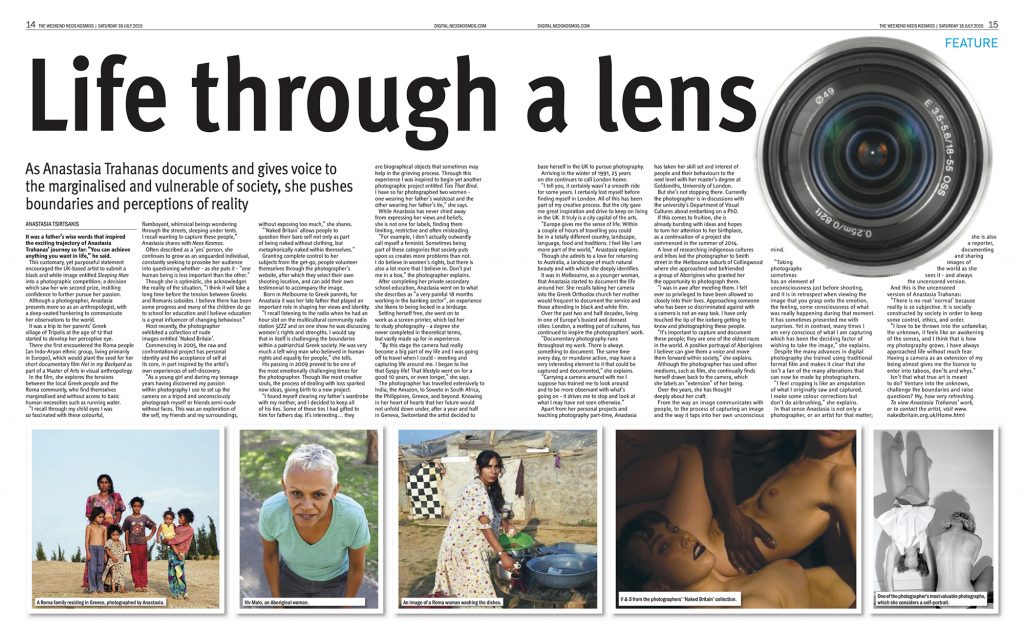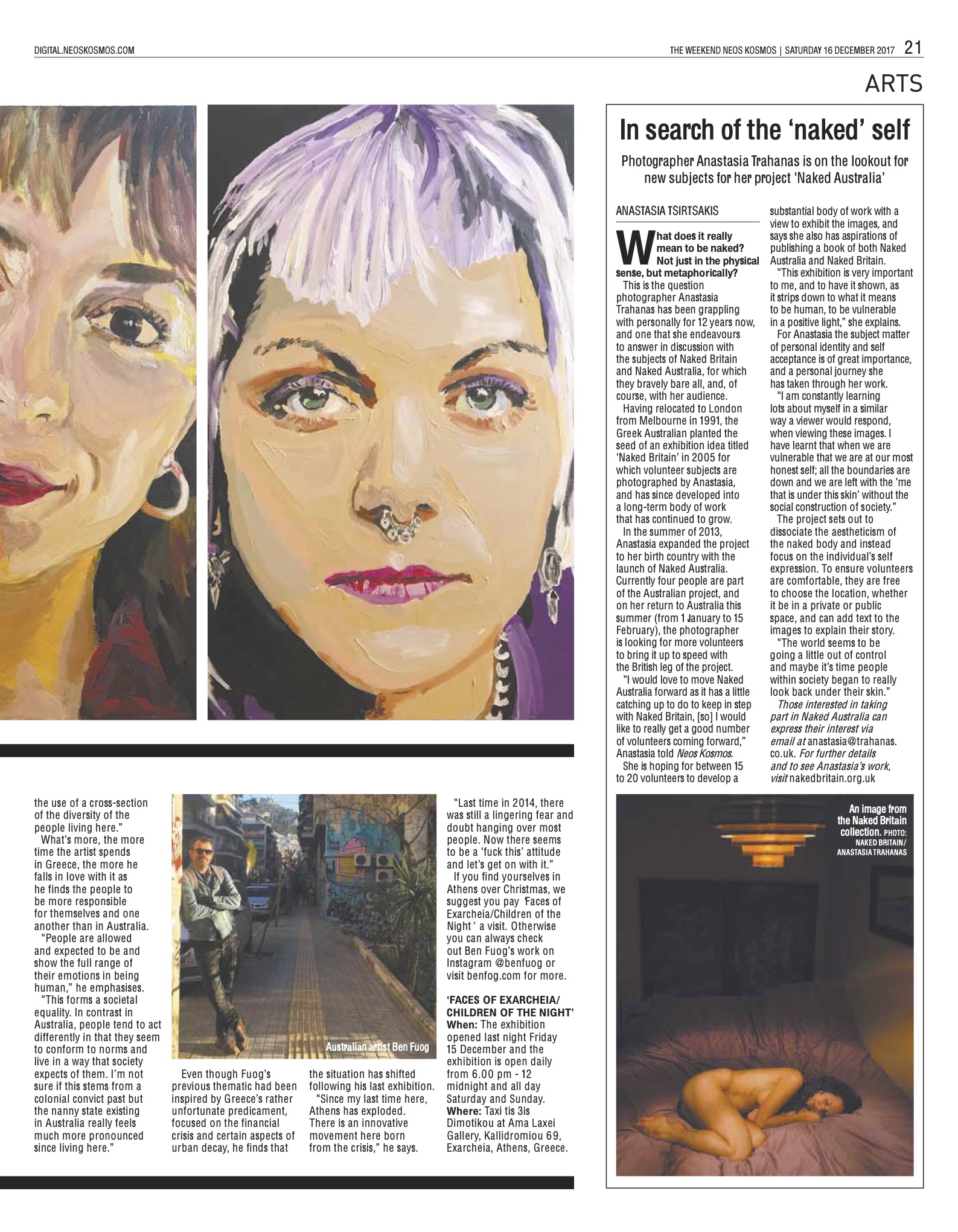 HEADON PHOTO FESTIVAL, PORTRAIT AWARDS -SEMI-FINALIST 2016 – Albino Man
Exhibited in The Museum of Sydney, Australia as part of the projections program
THE MAVERICK EXPO AT THE OXO TOWER BARGEHOUSE, LONDON, UK 2015
"I loved this group show! This was a very special group exhibition. I fell l in love with the rawness of the wall space that my images showed themselves.
The realness of the old industrial building, I felt really complimented how I feel about 'Naked Britain. It layers of rawness and vulnerability"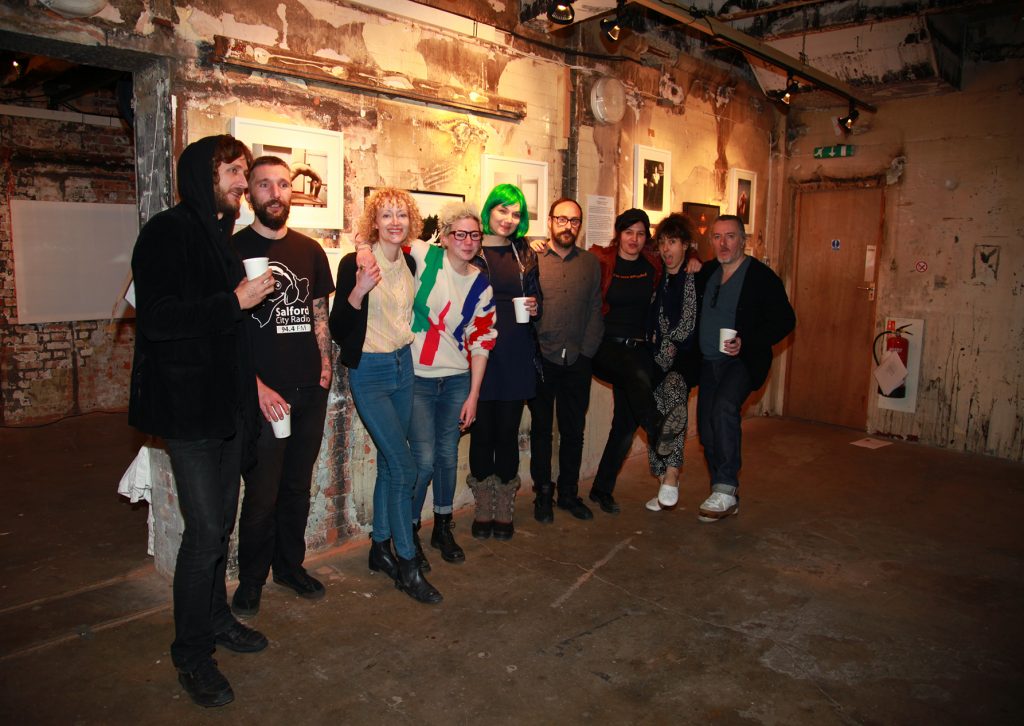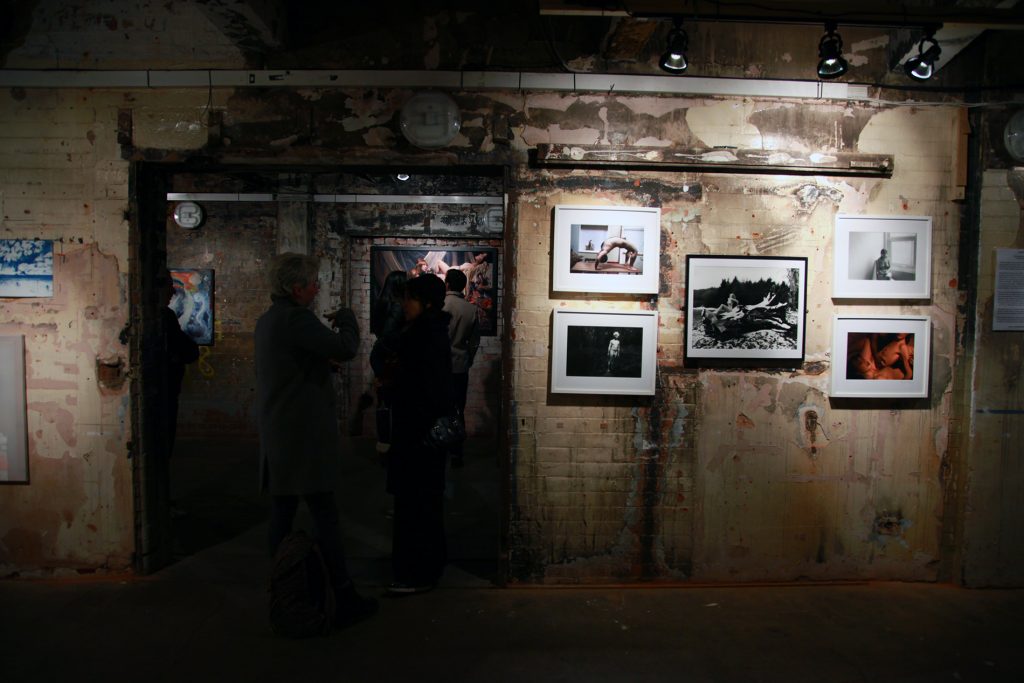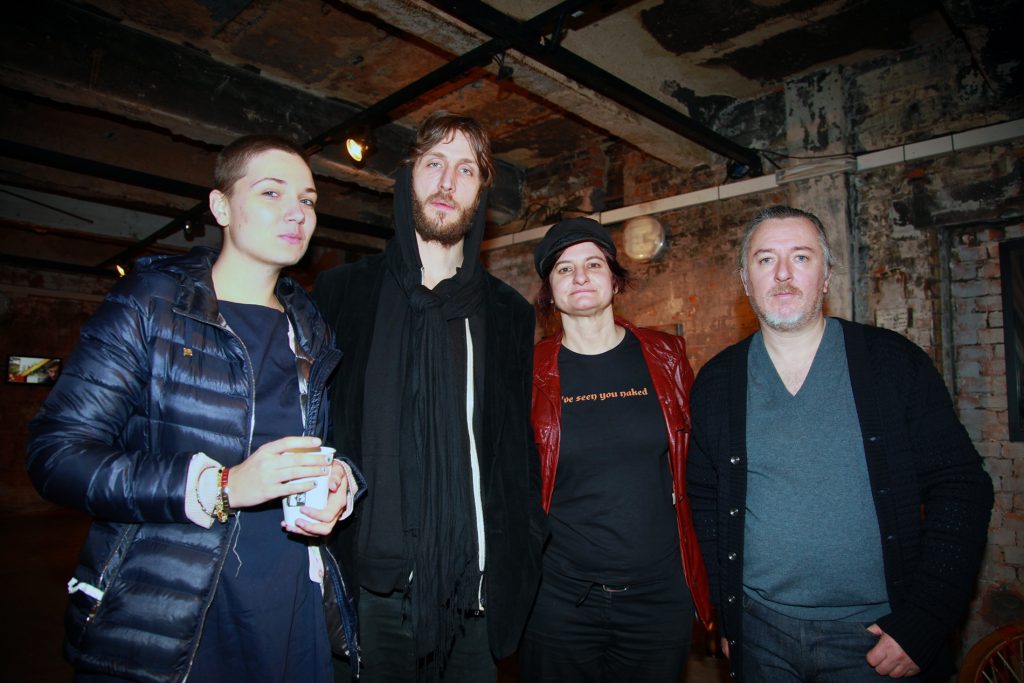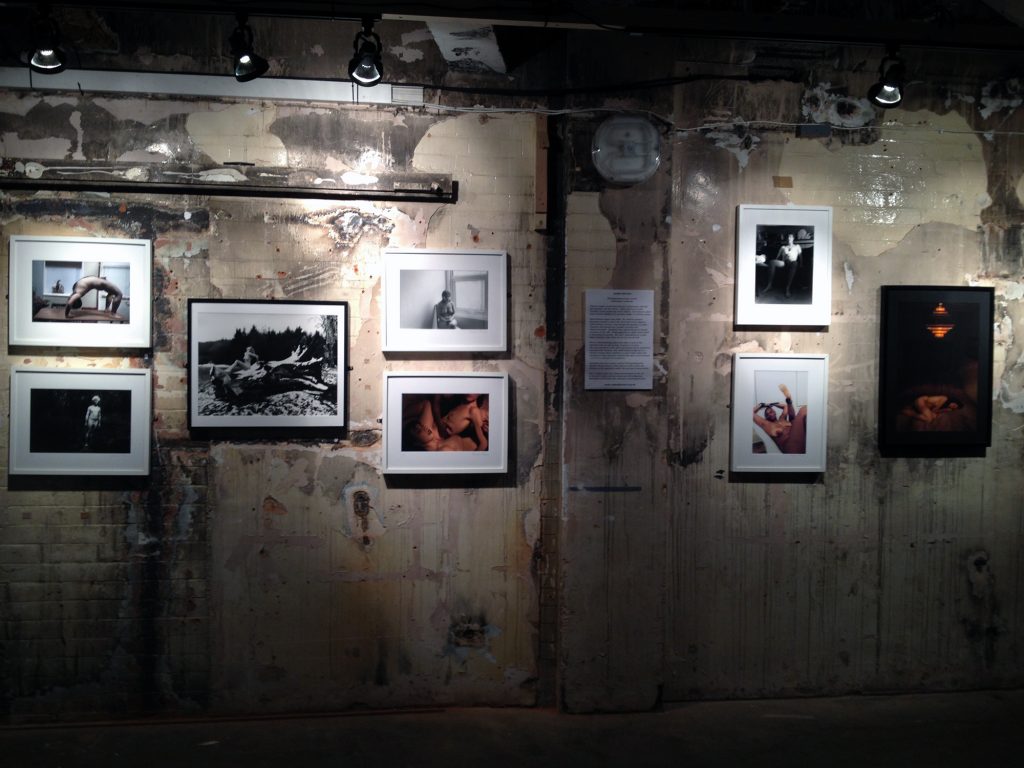 It was nice to be able to support the women, naturists who wish to go completely naked as opposed to only allowed to go topless at 'Hampstead Heath Pond'.

The image was also shortlisted in 2015 for the TAYLOR WESSING EXHIBITION at the National Portrait Gallery, London and exhibited in a group show The Embassy Tea Gallery, London 2015
LINK BELOW – Tim's Blog on his experience with Naked Britain
PORTRAIT SALON – GROUP SHOW AT 'THE EMBASSY TEA GALLERY', IN LONDON, SE1 0LN UK 2015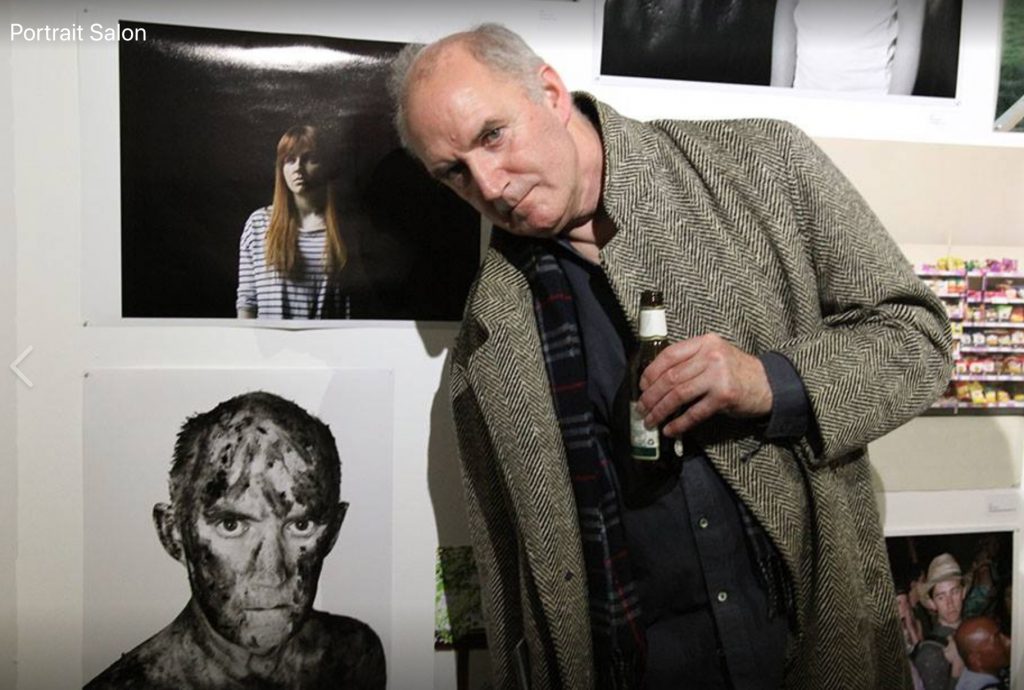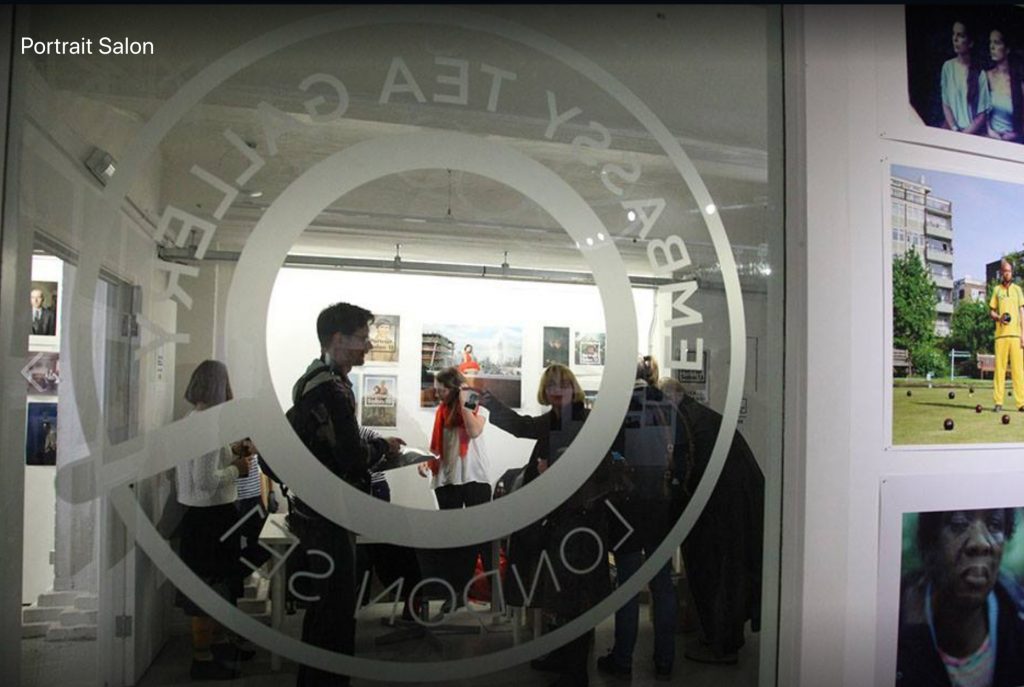 PHOTO MONTH, LONDON 2010

SHIPTON STREET GALLERY – E2 7RZ LONDON U.K.
SOLO EXHIBITION – 30TH OCTOBER 2010 – 30TH NOVEMBER 2010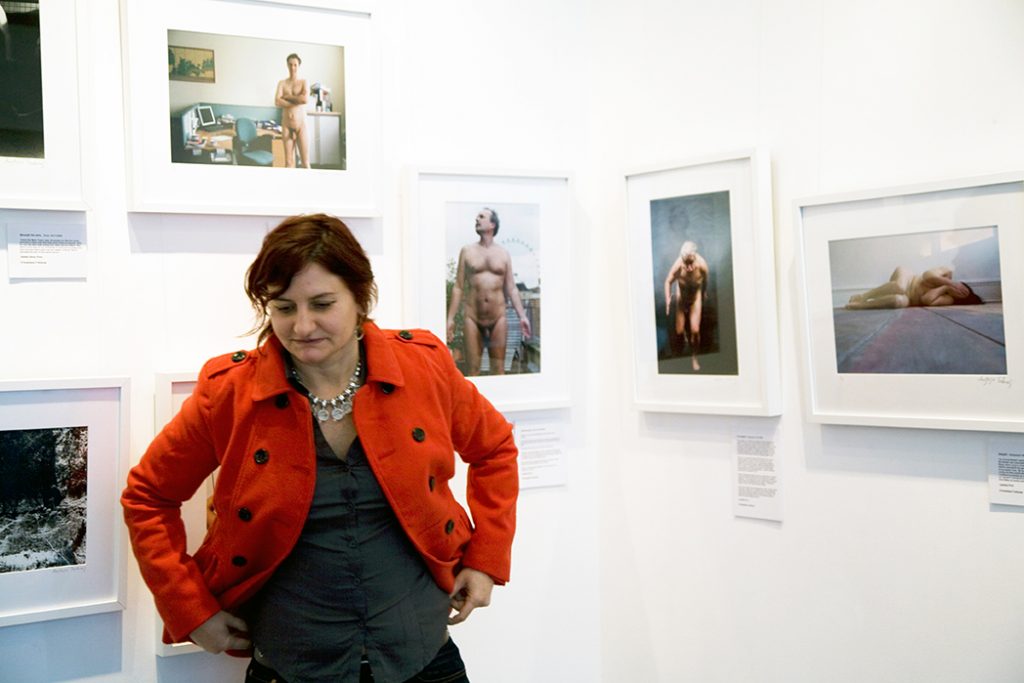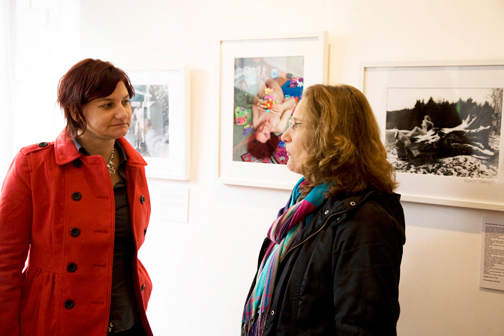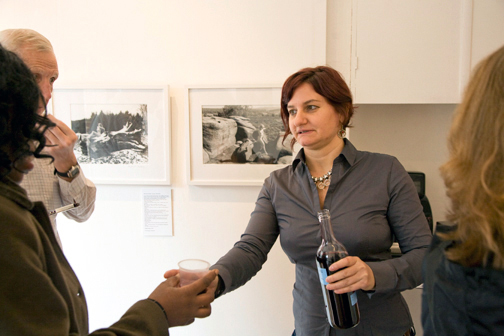 BRIGHTON PHOTO FRINGE 2010
Brighton Media Centre Gallery, UK, 2nd- 14th October 2010
A very successful 'NAKED BRITAIN' exhibition during Photo Fringe in Brighton, UK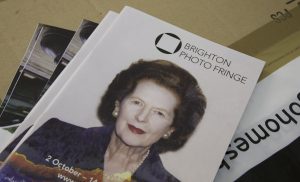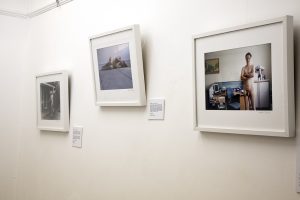 BELOW – BRIGHTON PHOTO FRINGE FESTIVAL PROGRAM 2010 – LISTED ON PAGE 17
THE FIRE STATION GALLERY WINDSOR UK
SOLO SHOW 2015 – LISTED in Beat Magazine, below ON PAGE 10