Donate
GIVE TO NAKED BRITAIN'S VOICE – HELP ME MAKE IT LOUDER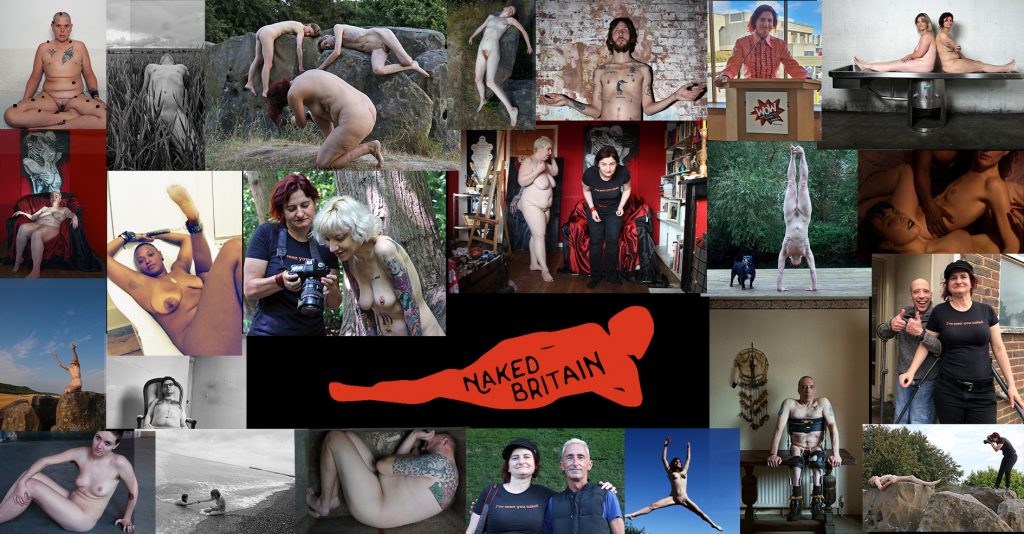 MY PHILOSOPHY, ANASTASIA TRAHANAS
Naked Britain opened its doors in early 2005. Members of the British public would be able to represent themselves in a raw honest state of being. 'Naked & Vocal'
"I wanted this project to be open to everyone without the judgement of race, class, or belief system. At the end of the day we are all equally human beings requiring much the same needs". With this intent, I have been funding Naked Britain mostly on my own.
Naked Britain has developed and grown into a life of its own. I would like to continue to put my commitment and time into making Naked Britain a louder visual communicator.
As we now are going through a time of Brexit, Trump, Putin and on the plus side recognising racial and economic injustice that has been ignored. The photos and their statements, remove the layers to tell an interesting story which is revealing of my model's soul.
Your donation would contribute towards photographic- printing, framing, publishing, gallery hire – to keep Naked Britain growing as a project that sends out a positive message to the society we live in.
Thank you to everyone that has donated. I am ever so grateful.
Click here – 'From Donations to Destiny' to view the process, how your money is being used.
A SPECIAL THANKS TO DONORS: ROD HOCHMAN;TARA FLEUR; ANNA ANDREOU; CHRIS GEORGIOU; MARK PARSONS; PETE MOFFAT; PETER STOKES; MARK AVELLINO; DAVID WEBSTER; INA WANG
Please note, you will receive a 'donation receipt email' once the payment has been completely processed, (between 3-7 days) Thank you