My secret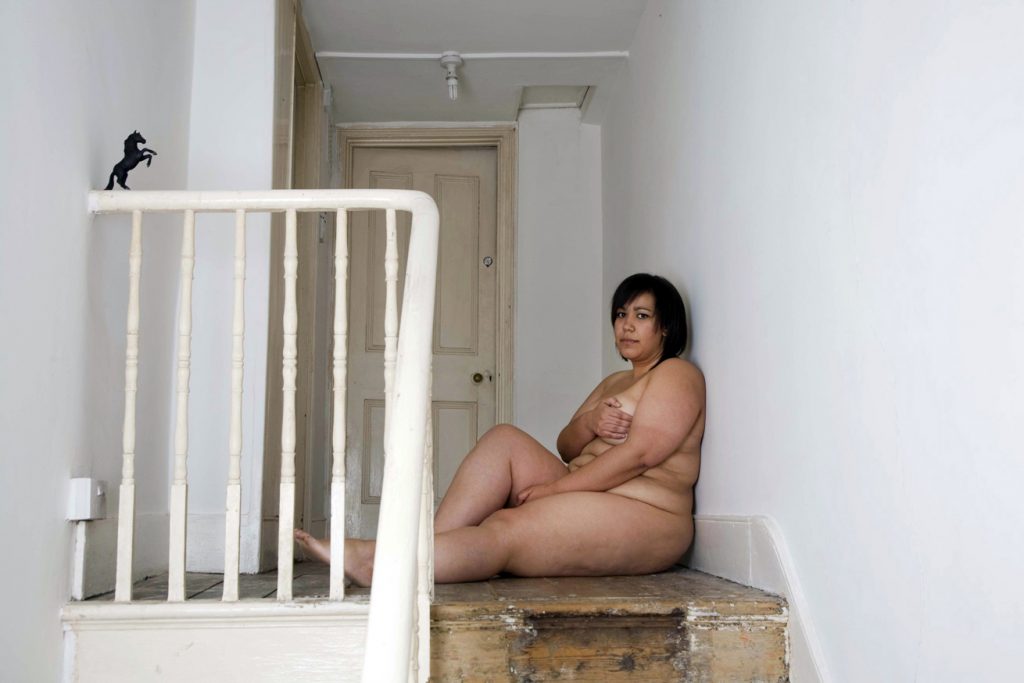 If someone had said a couple of years ago that I would strip off and pose
naked, I would never have believed them.
Although I may come across as confident, I've never liked my body and have always felt a little awkward in my own skin.
So why did I volunteer to do this?
Well, to be honest, it was now or never!
In the past, I have been described as secretive and I'm aware that I can be
selective with how much I share, so I wanted the image to be simple yet
vulnerable and I think that has been achieved with the bare environment
that was created and the way I'm holding my body. My arms and legs not only cover my modesty but also act as a barrier to protect me.
Anonymous – 23/10/2011