No snow drops here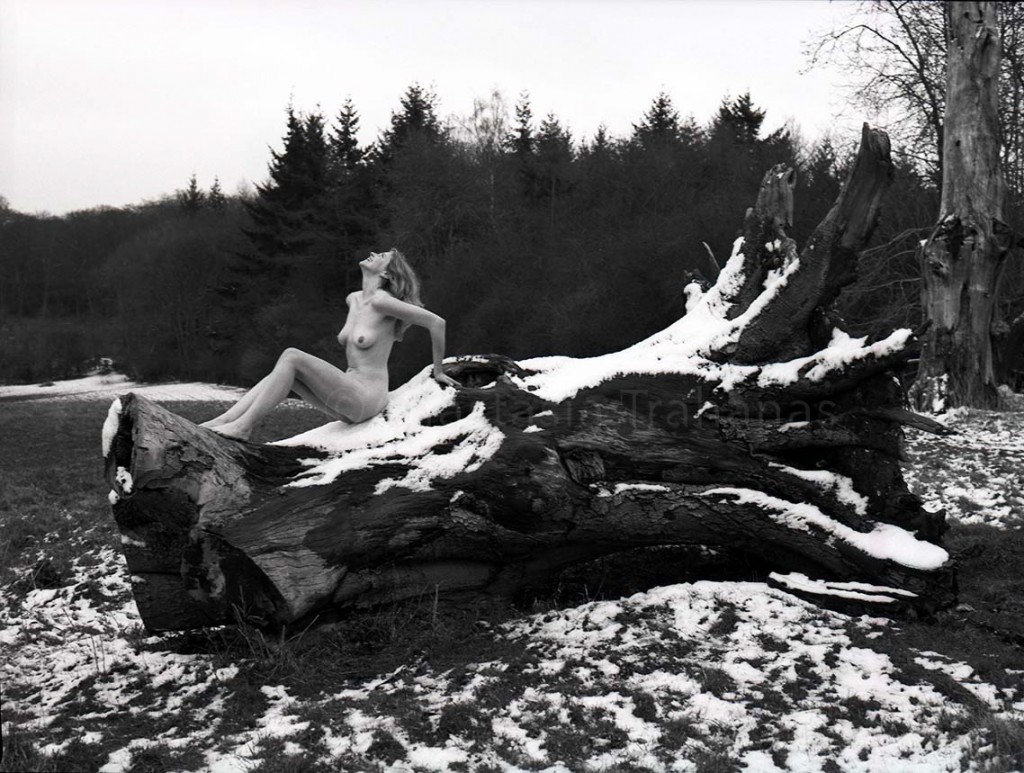 'Let's take the naked photos today in the middle of the snow drops!  I found some the other day in the churchyard.  There must be more:  a place where we won't offend anyone.  Up the valley, the photographer, and her machines and me'.
Red kites wheel and swoon.  Shafts of winter sun catch their underbellies, hints of warm red.
I take off my clothes.
A cold harsh day.  My birthday season.  Winter child, cold hearted.
My clothes in a heap, unwanted, out of place.
No snowdrops…only trees.  Beach leaves and jagged edge nuts.
I creep into a hollow of a tree not ready for total exposure.  A fawn.
'Come out.'
'Why d-don't I climb that t-tree trunk – the fallen one?'
Walking naked to the tree, the clumps and mounds of grass topped by the snow, and frost burn my feet.
I am natural and yet, at first, I feel like an alien.  I am returning.
On top now.  Brazen, stretched, proud, brave, unrepentant.  A whirl of clicks.  the camera freezes for a few seconds.
The sky on my skin.  Freedom.
The photographs are taken.  Possibilities frozen in time.  Nature continues: fulfilling, flowering, flying, seeding, decomposing.
Black and white.
I climb down.
I am so cold my bones feel like they are going to shatter.
It's over.
Later….brandy and food.  The photographer teases the waitress.
I am warm and safe.  But not free.
Hannah   24/02/2006