OUR response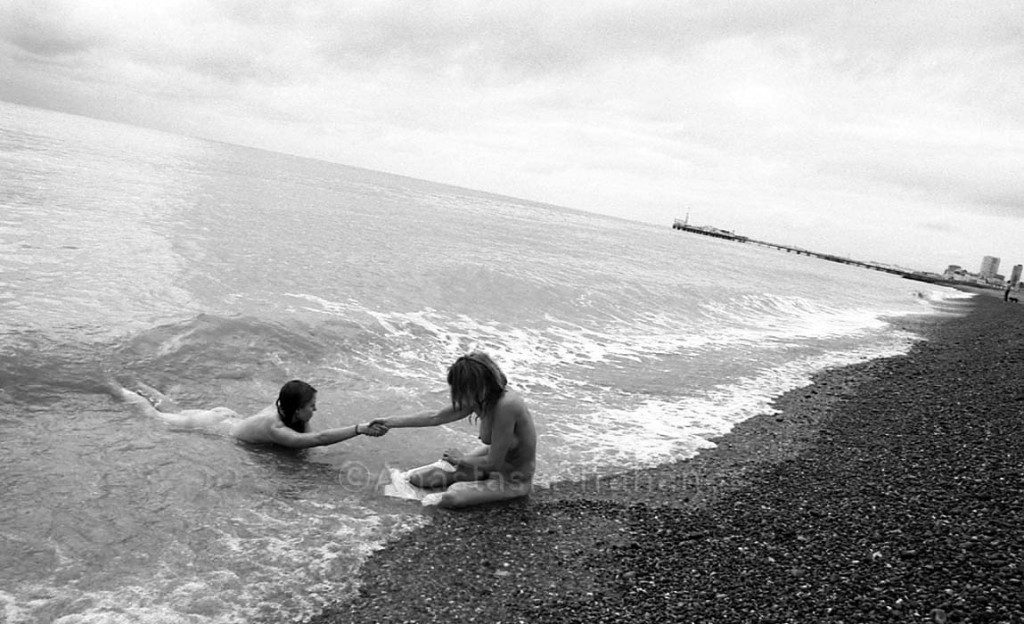 This was an opportunity for me to express something with my body in response to the actions of the father of my young daughter, my husband, sexually abusing her. I was encouraged and energized that my daughter wanted to share with me in exploring ideas for what became Our response.
Finding a concept that works for both of us was challenging as our experiences of it were so different, but we were absolutely clear and united in dealing with it and this was the key to forming ideas of our images.
It happened nearly 8 years ago and my younger daughter is almost a woman now. Some of the maternal protectiveness that I feel for her is harder to visualize, as she is bigger than me today.
We wanted to include the closeness and support of each other. This has been ongoing. she felt as though I'd saved her life and wanted to illustrate this with me pulling her out of the deep water. At under 10 years old I was amazed at her clarity of thought, it was black and white – and still is, and this has helped me cope and find paths through. I wanted to show strength, somehow the nakedness would symbolize exposure – something stripped away.
Even in this rawness, I can be strong. Together, my daughter and I, made very strong.
Both of us, whilst not wishing to wear labels – far from it – decided at the time that it would not ever be something we hide away from; sweeping it under the carpet makes it harder for others to whom it will happen.
Working with Anastasia has been exciting; she is the first and last corner of our triangle and makes it complete. From each corner the view is different and her direction has added more layers to the mix. It is a piece that we could come back to time and time again from a different place because we have now moved forward once more.
Individually we read different things into each of us. And, yet this shoot is a  powerful collaboration.
Anonymous   27/10/2006